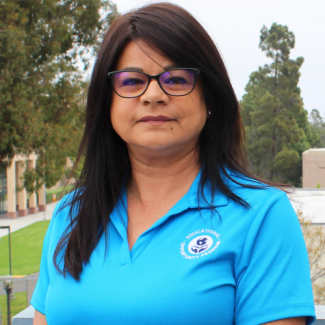 Counselor
She/Her/Ella
Office: 2nd Floor SRB, EOP Suite
About Me & Fun Facts
I enjoy helping others. On of my favorite pastimes is to spend time with family and friends
Hometown: Santa Paula, CA
Education: Masters of Science- Educational Counseling
Interests & Specialties:
I enjoy taking my dogs out for daily walks. I'm a good dancer.
Approach to working with students?
Help them create their own standards for equality.
Languages: English and Spanish
Why do you love working at EOP?
EOP has given me lots of opportunities to develop and use my strengths as a counselor.
What I can do for students!
Assist students in making academic and career plans. Support them with their social/emotional well-being.