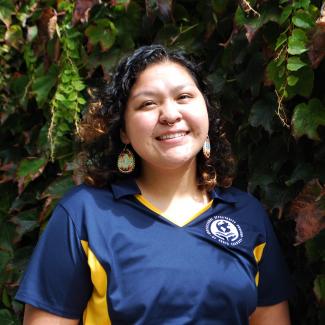 AIICRC Peer Mentor
She/Her
Major(s) and minor(s):
Environmental Studies
What has your experience as a 1st generation or low income student been like?
As both a first generation and income-eligible student, there has been trials and errors that have impacted my education. I was left alone trying to figure out finances and what I can do to balance both my educational and personal expenses. Another issue was trying to figure out what classes I need to take in order to progress to the next level at UCSB. Lastly, my last issue was my own stubbornness to not ask for help. When I was younger, I thought that asking for help was a sign of weakness and would completely expose me and my own fragility. However, Through the different programs on campus such as EOP or CLAS or talking to teachers or mentors, I gained the guidance necessary for me to continue and the realization that asking for help is not a weakness but a power.
What has your experience at UCSB been like?
Although my time on campus was short and brief, the memories that I did make were impactful. I gained connections, friends and family through being involve with the UCSB community. I enjoyed playing in the pep band, hanging out with my indigenous community or playing a part in solving environmental problems with CALPIRG. I created my own identity through attending UCSB and I am glad that I had a chance to learn and thrive.
Top tips for students:
Don't procrastinate!
If you show an interest in something, try it!!
If you need help, do not be afraid to ask