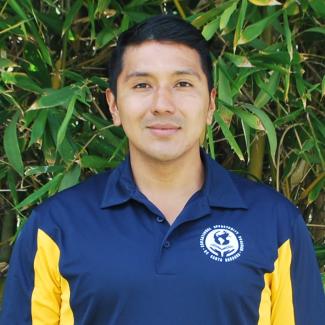 Counselor
He/Him
About Me & Fun Facts
I was born in Lima, Peru, and at the age of 6 I immigrated to the United States. The town I settled in was called West New York - on my daily walks to school I always had a view of the New York City skyline. I was not the best high school student, I barely graduated on time. My senior year it hit me that I had no plans after high school, and I knew I did not want to stay in the town I had been living in. At the end I enlisted in the Marines and 2 months after graduating high school I shipped out to bootcamp - I turned 18 during my training. During the 4 years I was in the military there were many experiences that challenged my own morals and character - the one year I spent in Afghanistan is still the biggest turning point in my life so far. I left the military in August 2012, moved to Lynwood, CA and enrolled at Cerritos Community College in January 2013. I transferred to UCSB September 2015, and graduated June 2018 with my BA in English and a minor in Education. Since graduating I worked as a financial aid advisor, and had the opportunity to be the first Basic Needs Advisor for UCSB. My most recent move was to the EOP department as a counselor.
Hometown: West New York, New Jersey
Education: BA in English with a minor in Education, UCSB
Interests & Specialties: I am interested in how students experience UCSB, along with how different identities access Basic Needs Resources . Specifically the following identities: BIPOC students in STEM, 1st gen students, Transfer students, LGBTQIA+, Formerly Incarcerated, Students with dependents.
Approach to working with students?: Whenever I meet with students I always want to acknowledge their strengths first and foremost. Everyone has their own path, and just because one person did it a certain way does not mean that it is the ONLY way to achieve that goal, objective, etc. After I meet with a student my goal is that they leave with more confidence in themselves, and feel like they belong.
Languages: Fluent in Spanish and English
Why do you love working at EOP? love working with 1st generation students because of the amount of resilience that they all show even before stepping foot on this campus.
What I can do for students!I am here to help students get connected to all the resources UCSB offers, especially those surrounding basic needs. I am here to provide a space for students to feel heard, seen, and supported.